Feel free to drop me a message. :)
Special invitation for Telos!
Edit
Hey, you! Yes, you!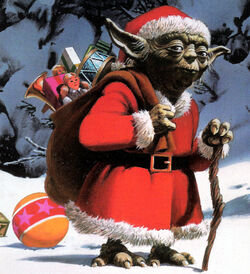 You're cordially invited to the 7th Annual Wiki Awards on the Star Wars Fanon Wiki! Come nominate, procrastinate, marinate, and pontificate over the best and brightest of the community's offerings with us! Sample the choicest works with your critical eye (monocle sold separately) and submit your own works for a chance to be enshrined in the annals of Star Wars Fanon history. You might write whatever you want to because it's fun, but getting shiny awards and bragging rights doesn't hurt either, right? We didn't think so.
Don't force yourself into exile, or look for alternative activities this winter. Whether your work is one of the myriad incarnations of Revan, a Sith Lord with a hard-to-pronounce name, or some random teenager's pet pittin, you'll find an entry where it belongs. (Editor's note: "Best Incarnation of Revan" and "Best Hard-To-Pronounce-Sith" did not make the categories list this year.) It's time to break out the ancient Sith armor and capes, the dress uniforms for every soldier, and something to catch the eye for every pretty lass. And did I mention our sponsors include Sarth's Darths, provider of the finest black capes in the galaxy? Join our star-crossed, er…star-studded collection of Star Wars Fanon administrators including Brandon Rhea, Goodwood, and Trak Nar as we celebrate the individualism and creativity on this wiki. And if you thought this announcement was cheesy, you ain't seen nothing yet. (Consider this a warning to those, like Fiolli, who are lactose intolerant.)
So fire up the hyperdrive, hope it doesn't catapult you a few millennia forwards or backwards in time, and head on over to the Seventh Wiki Awards. We'd love for you to nominate deserving works (including yours!) and help us choose the best entries for this year! We can't pick between all the entries without you! And if you see any other special snowflakes who need invited to the extravaganza, just slap this message on their talk page to spread some holiday cheer… or something.
So from two folks who've contributed far more at Wookieepedia than here, who habitually bring you either terrible puns or delicious pasta, please accept our sincerest invitation to the Seventh Wiki Awards. And remember, we're doing this all for the community, because that's what really matters on this wiki. Right? Yeah…
—Atarumaster88, 7WA cohost, general procrastinator, occasional writer, and constant instigator
—Fiolli, 7WA cohost, professor, silent contributor, and master of several fine culinary arts