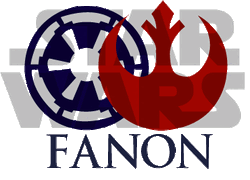 As a community, we strive to maintain a fun and creative atmosphere for all users—who we call Fanoneers—while also maintaining a sense of encyclopedic quality that we can show off and be proud of. The best way to help with that is for you, our newest Fanoneer, to begin creatively expressing yourself with your article writing, and to get involved with the community! Need some help with your writing? We're here to offer that help in the Writing Center! Want to work with others? Join a FanonProject! The Senate Hall can also be used for asking about anything relating to Star Wars Fanon, including help in following our policies.
You're probably saying, "How can I get involved?" There are a number of ways that you can do that, which are all listed below, so we encourage you to check those out! Very importantly, there are also a number of policies that you will need to be cognizant of and agree to follow so you can have the best time possible, and to help make our great wiki even greater!
Getting involved
Improvement
Before you edit
Important links:
Star Wars Fanon is not about administrators, nor is it about the people who have been given accolades or awards. This wiki is about you, the community member and the valued writer. So long as a sense of encyclopedic standard is maintained, this wiki will continue to be the absolute best it can be, especially once you get involved in our community!
Joining the community
Edit
Hey, Kathkira! Sorry if this added message seems a bit overwhelming after the huge welcome message you just received, but what I wanted to say is important enough to re-emphasize it here. I wanted to make sure you were as aware as possible of the fantastic community we have here on the wiki. There is literally so much to do beyond just working on your own articles. I definitely don't want to sound like I'm suggesting you shouldn't work on your own articles, but there's a larger community out there too and we'd all love for you to get involved! If you have any questions about the community, which I strongly encourage you to participate in, don't hesitate to ask me. Thanks, and once again welcome to Star Wars Fanon! – Sith Profile Sith Com-link Conquests
Edit count
Edit
According to Special:Editcount/Kathkira, you have 149 mainspace edits, so yes, you're right; "(Main)" is the amount of article edits that you've made, and that's what determines whether you can vote or not. --Michaeldsuarez

(Activate Holocron) 15:46, 21 July 2008 (UTC)
Re:IRC Booting
Edit
No idea. Sorry.

- Brandon Rhea (talk) (contribs) 12:35, 16 August 2008 (UTC)
Re:Category observation/question
Edit
Since the second category had only two articles, I moved one of them to the second category and deleted the first. The second article of that first category was moved to Category:Books in progress because it was written in a narrative format. Thanks for the heads up, and keep up the good work! - Brandon Rhea (talk) (contribs) 22:59, 18 August 2008 (UTC)
You can vote now. :) Check it out. --Victor talk 19:34, 20 August 2008 (UTC)
IRC matters
Edit
You can be oped, per Forum:Massive Chan-Oping. --Arav the Undersith (Contact Me) (My contributions) 22:04, 18 September 2008 (UTC)
Congratulations. --Michaeldsuarez

(Talk) (Deeds) 16:59, 19 September 2008 (UTC)
No, I wouldn't. I know it's not perfectly stated in there, but the area in question is just barren. I'm sorry that I made that confusing; hope this clears things up.

Jesus Freak NK says NK's 'mazin' articles

03:26, 4 October 2008 (UTC)
No probs. If you need any help (deleting any old categories you find, etc.) then please feel free to ask. -- (talk) (contributions) 06:44, 4 October 2008 (UTC)
Image Help
Edit
Did you tinker with that Bill Murray pic on PhotoShop were I asked you to take off where it said U.S. Army and give me a copy of the picture with nothing right there and another version where it says Canada? Wing msg 19:40, 4 October 2008 (UTC)
RE: Roviik Antrell
Edit
It was a mistake, thanks for pointing it out. :) --Victor
talk 19:25, 11 October 2008 (UTC)
Congratulations.
Edit
Congratulations on becoming a member of the featured works board! --

(talk) (contributions) 19:11, 17 October 2008 (UTC)
Let me echo my congratulations as well. I've set up the SWF:FW and SWF:FWN pages, as well as a preliminary review board page. You and the other review board members (so far, just Katana Geldar) can come up with a name for your organization and an preferred image at your leisure, and I'll do the legwork of moving it to a proper page. Until then, you can discuss those matters on the talk page for the scratchpad; I'll do the legwork to bring the actual page online. Let me know if there's anything else you would like done with the initial setup for the featured works system, and I'll make the change. I would strongly recommend adding the featured works page and nominations page to your watchlist and check it every time you log on for new/updated nominations. Also, if you have any questions with regards to FW, let me know—I'm sort of unofficially setting up the system for the time being. Once again, congratulations. Atarumaster88 (

Talk page

) 01:11, 18 October 2008 (UTC)
Administrator election
Edit
Hey Kath, I just wanted to let you know that Solus accepted her nomination in the Administrator election. I'm telling you this because you voted neutral, possibly based off of the fact that you didn't know if she was willing to take the job. You obviously don't have to change your vote if you don't want to, as that's entirely up to you, but I just wanted to make sure you knew about this development.

- Brandon Rhea (talk) (contribs) 15:14, 24 October 2008 (UTC)
CUSWFN XIX
Edit
Moved the newsletter to User:Kathkira/Datapad Thanks! --Kathkira talk 21:32, 14 November 2008 (UTC)
Reminder
Edit
As a bit of a reminder, SWF is supposed to have a new FW coming up for the main page by March 1, but the queue is currently empty. However, if it is not possible for you to finish your review of either of the FWNs in time, I would say that it is better to not rush the review and rather leave the existing FW up on the Main Page than to speed something through for the sake of "having something on the page." That said, you might want to encourage your Archivist companions to take the lead in trying to build up at least a few months of FWs in reserve, be that by nominating your own work, or by nominating works of others that you've read. (And if you want to urge, cajol, and more or less drag writers from TF.N over to here to increase the prestige, please feel welcome to do ;-) ). Whatever the case may be, I leave this matter in the capable hands of you and the other members of the Archivists, as you guys are the ones running the show and there's no need for me to serve as a reminder service or manage the FWN page anymore. I've done what I set out to do with the FW system and it more or less be pretty simple to figure out—though feel free to drop me a line if you have questions. Atarumaster88 (

Talk page

) 00:59, 27 February 2009 (UTC)
Re: Seventh Star
Edit
Man, work's done a number on me, I hadn't even noticed there was a new nomination. Reading of the story shall commence. Vagrant Lustoid (Talk) 07:25, 27 February 2009 (UTC)
Re: Future books
Edit
You're welcome.

- Brandon Rhea (talk) (contribs) 21:06, 21 March 2009 (UTC)
Nomination
Edit
I just wanted to let you know that I've nominated you for User of the Month status. Good luck!

- Brandon Rhea (talk) (contribs) 23:25, 12 April 2009 (UTC)
Vagrant Lustoid
Edit
From his talk page is looks as though he hasn't been here since Feb. I think it's time to replace him with someone else. Katana Geldar 23:11, 23 April 2009 (UTC)
Seventh Star
Edit
As Vagrant Lustoid isn't here, the story was renominated by Brandon so that we could have a FW for May. It needs your vote. Katana Geldar 00:10, 27 April 2009 (UTC)
User of the Month
Edit
Congrats on being User of the Month, kath! –Victor

(talk page) 03:34, 1 May 2009 (UTC)
Welcome back!
Edit
Acceptance - Author's Definitive Edition Edit
The definitive edition of Acceptance has been completed and released at File:Acceptance_book.pdf. –Victor

(talk page) 04:48, 1 August 2009 (UTC)
Katana's objections
Edit
Katana's been absent since June, and since she's still got objections on Acceptance outstanding, I move that we strike them if they're satisfied, and they should be. Atarumaster88 (

Talk page

) 05:09, 20 August 2009 (UTC)
1 October is less than a week away. If at all possible, please try and coordinate your review with JM76 on CD so he has some time to fix any objections. I'm speaking to myself also on this, but since I can't vote on the nomination anyway, just wanted to drop you a reminder. Atarumaster88 (

Talk page

) 19:39, September 24, 2009 (UTC)
FW forum
Edit
Hey, Kathkira. Could you take a look at this proposal please. It would be greatly appreciated if we could get an Archivists opinion.

--Darth Wylind (Conference Room) 16:00, October 16, 2009 (UTC)
Katha, just to let you know, it's a few days before the 1 of November and we've got 3 active FWNs. If you want to pick one to work on for November, just let me know; I've reviewed two of them. Atarumaster88 (

Talk page

) 16:00, October 26, 2009 (UTC)
Hello! I saw you voted on the Rakata short story FW nom. I thank you very much for that, first of all, but, if you had the time, would it be all right if you gave me a little review of the story, perhaps on the talk page? I want to know how I can improve. I hope this is okay with you. Thank you for your time. :) -Solus (Bird of Prey) 17:47, November 1, 2009 (UTC)
Hello there!
Edit
I just wanted to say thanks for supporting my nomination to the Archivists. It means a lot to be regarded as possessing enough skill to look over the Featured Works section. On that note, I'd appreciate some feedback as to what things I should be taking a look at or attending to as the "n00b" on the team

. Also, if it's not too much to ask, could you possibly take a look at this nomination and provide your own analysis as to its merits? Whatever advice you could provide would be invaluable. Thanks in advance! GoodwoodDebating Society12,014 Edits 14:00, June 28, 2010 (UTC)
Reassurance
Edit
J'Quee Lin-S'myth
Edit
As a matter of fact, that is where the name came from... somewhat. I had a friend in school who was named Jaclyn Smith after THE Jaclyn Smith, and so i thought to myself that would be a cool star wars name if i changed it around a bit. I will add it like you said...Gnost-Dural (Talk) 12:43, July 29, 2010 (UTC)
Welcome back
Edit
Don't mean to jump on you or anything, just wanted to say welcome back. Always good to see a user come back!I'm the Chosen One 07:45, July 28, 2011 (UTC)
I'm not exactly back, but as I'm home like all the time for the foreseeable future, might as well pop in occasionally. I have a 2-month-old daughter now, hehe --Kathkira talk 07:50, July 28, 2011 (UTC)
Oh, congratulations! Best wishes to you.-I'm the Chosen One 07:52, July 28, 2011 (UTC)
Thank you. --Kathkira talk 07:59, July 28, 2011 (UTC)
Re: Eponians category
Edit
Yeah, no problem. I was going through and formatting all the categories of that type to be the same. I had seen that wording in one of them, and I thought it was the best way to say it. I'm glad you agree with it. Thanks Savage1138 14:32, August 24, 2011 (UTC)
Featured work thread
Edit
Kathkira, as an Archivist, your input on Forum:CT:FW tweaks would be most appreciated. Thanks and belated congratulations on your daughter. Atarumaster88 (

Talk page

) 16:40, November 8, 2011 (UTC)

Thanks for the heads up. I've voted just now. Thanks for the congrats. She's 6 months old today! --Kathkira talk 17:53, November 14, 2011 (UTC)
Special invitation for Kathkira!
Edit
Hey, you! Yes, you!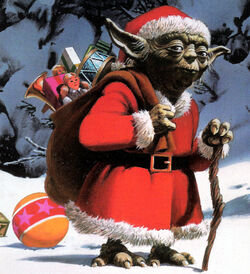 You're cordially invited to the 7th Annual Wiki Awards on the Star Wars Fanon Wiki! Come nominate, procrastinate, marinate, and pontificate over the best and brightest of the community's offerings with us! Sample the choicest works with your critical eye (monocle sold separately) and submit your own works for a chance to be enshrined in the annals of Star Wars Fanon history. You might write whatever you want to because it's fun, but getting shiny awards and bragging rights doesn't hurt either, right? We didn't think so.
Don't force yourself into exile, or look for alternative activities this winter. Whether your work is one of the myriad incarnations of Revan, a Sith Lord with a hard-to-pronounce name, or some random teenager's pet pittin, you'll find an entry where it belongs. (Editor's note: "Best Incarnation of Revan" and "Best Hard-To-Pronounce-Sith" did not make the categories list this year.) It's time to break out the ancient Sith armor and capes, the dress uniforms for every soldier, and something to catch the eye for every pretty lass. And did I mention our sponsors include Sarth's Darths, provider of the finest black capes in the galaxy? Join our star-crossed, er…star-studded collection of Star Wars Fanon administrators including Brandon Rhea, Goodwood, and Trak Nar as we celebrate the individualism and creativity on this wiki. And if you thought this announcement was cheesy, you ain't seen nothing yet. (Consider this a warning to those, like Fiolli, who are lactose intolerant.)
So fire up the hyperdrive, hope it doesn't catapult you a few millennia forwards or backwards in time, and head on over to the Seventh Wiki Awards. We'd love for you to nominate deserving works (including yours!) and help us choose the best entries for this year! We can't pick between all the entries without you! And if you see any other special snowflakes who need invited to the extravaganza, just slap this message on their talk page to spread some holiday cheer… or something.
So from two folks who've contributed far more at Wookieepedia than here, who habitually bring you either terrible puns or delicious pasta, please accept our sincerest invitation to the Seventh Wiki Awards. And remember, we're doing this all for the community, because that's what really matters on this wiki. Right? Yeah…
—Atarumaster88, 7WA cohost, general procrastinator, occasional writer, and constant instigator
—Fiolli, 7WA cohost, professor, silent contributor, and master of several fine culinary arts
Image policy CT
Edit
Welcome back, Kathkira! I just wanted to let you know that I reverted your vote in the image policy CT, since it had already been archived. - Brandon Rhea
(talk) 17:00, January 13, 2012 (UTC)
Archivist
Edit
Hello Kathkira. Per this thread I'd like to ask you if you're still interested in your Archivist position. If you are, it would be great if you could try and become a little more active. If not, which is totally okay, then I'd like to ask you to step down, or be removed. Please consider this request, and respond as soon as possible. Thanks Savage1138 18:03, September 1, 2012 (UTC)
Sorry I'm late in getting back to you. Per your comments and the consensus of the CT, I'm removing you from the Archivists. Please don't take this as me saying I don't want you to continue contributing here, it's quite the opposite. At any rate, I hope you're having a wonderful day. Thanks

Savage

1138

00:05, September 15, 2012 (UTC)
Aw, I am saddened it came to this. Nevertheless, I hope your daughter is well and that you decide to come back at some point!-I'm the Chosen One 05:19, September 15, 2012 (UTC)
Eighth Wiki Awards
Edit
Hello! You're receiving this message because you were an editor here on Star Wars Fanon in 2012. Did you know that we're currently holding our eighth annual Star Wars Fanon Wiki Awards? In the wiki awards, you can nominate your favorite articles—written by you or another user—for any of the categories on the page. If you're interested in bragging rights, head on over to the Eighth Wiki Awards and nominate your favorite articles through January 31st. If you have any questions, feel free to contact the award hosts, Brandon Rhea and Trak Nar. We look forward to seeing your nominees!