Great work
Edit
- Brandon Rhea

(talk) 07:53, March 20, 2010 (UTC)
Moving pages
Edit
How can I move the names of the pages like Star Wars: The Real Empire. Because with me, it didn't work.--Station7 (Talk) 20:14, March 21, 2010 (UTC)
That's alright. It's fixed. Anyway thanks.--Station7 (Talk) 20:34, March 21, 2010 (UTC)
RE: Question
Edit
I'll answer for Brandon: 6. --User:Darth Wylind (Conference Room) 00:08, March 31, 2010 (UTC)
Congrats
Edit
Congratulations! You're the SWF User of the Month for April 2010! For real this time! =P - Brandon Rhea

(talk) 04:08, April 2, 2010 (UTC)
Template:Title depends on Javascript. First, copy starwars:MediaWiki:Functions.js and save it at wikia:c:massfanon:MediaWiki:Functions.js. Then you go to Wookieepedia and ask one of these people for help. I don't have any Javascript experience. Sorry. --Michaeldsuarez (Talk) (Deeds) 16:10, April 16, 2010 (UTC)
You're welcome. --Michaeldsuarez (Talk) (Deeds) 21:23, April 16, 2010 (UTC)
UOTM interview
Edit
Hey man, sorry for taking so long to get around to this, but would you have any time between now and next Friday to come onto #swfanon and answer a few interview questions for a UOTM interview? I started doing this last month when I interviewed ITCO, which you can see here, and if you're up for it I'd like to keep it going. Let me know whenever you have time. Thanks! - Brandon Rhea

(talk) 18:54, April 20, 2010 (UTC)
You need to register your nickname I guess. Type in /msg nickserv register <your-password> <your-email> (adding in your password and e-mail of course) and then click Enter. Then when that's done, every time you log in you'll type in /msg nickserv identify <your-password> in order to identify that it's really you. - Brandon Rhea (talk) 19:33, April 20, 2010 (UTC)
Sorry I missed you the other day. Any idea when you'll have some free time between now and, say, Thursday? - Brandon Rhea

(talk) 00:29, April 27, 2010 (UTC)
Sorry for the delay. I just put your interview up. You can find it here. Enjoy! - Brandon Rhea (talk) 04:35, May 2, 2010 (UTC)
IRC account
Edit
Hey, BT. I've been informed by a Freenode staff member that a vandal (Supergeeky, who vandalized a month or so ago) has stolen your account nickname on IRC. This means you will not be able to be called "Bluethunder" on the IRC. If you'd like, you can change this and get your rightful name back. Let me know if you're interested and I'll tell you how to contact a Freenode staff member. --D.W. (talk) 17:23, April 30, 2010 (UTC)
Thanks for the edit
Edit
Well...the title says it all: Thanks for the edit!
Freepy
I'm on it
Edit
Yeah, I know. Those red-links really annoy me, but i wanted to link them first, and after that make articles of them, because then I had the story envolved. My English isn't very good today :P
Freepy
Re:100th Article
Edit
Thank you Blue. Thanks for noticing and for the congrats!

Keep on trucking with the Mass Effect wikia. -Chosen OneSo the Prophecy says... 23:22, May 4, 2010 (UTC)
Dax Olesa
Edit
thanx 4 your help with the dax olesa article. i just wanted to lett you know i nominated it for featured article-dom.--

(Have something to say?) 20:59, May 7, 2010 (UTC)
thanx in advance for your help with Dax Olesa.


(Have something to say?)
02:08, May 10, 2010 (UTC)
Star Wars: Red Talon
Edit
Just to let you know, I really like the cover of Star Wars: Red Talon with agent Gibbs from NCIS. Could I give stars to the cover? I would give 5 stars out of 5 stars for the excellent cover :) --Station7 (Talk) 16:06, May 12, 2010 (UTC)
nominations
Edit
thanks for your help whit dax olesa so far. i just wanted to let you know that from tuesday night until thursday night is a religious holiday, tradition dictates that there are certain things we are not allowed to do, making se of elctricity is one of them, so if i'm a little late in responding to your corrections you'll know why. thanks.

(Have something to say?) 01:15, May 13, 2010 (UTC)
Your userpage
Edit
At your userpage you say, I am the sysop of Mass Effect Fanon. You should change sysop to Bureaucrat, because you're the Bureaucrat of the Mass Effect Wiki. Or you write: I am the bureaucrat and sysop of Mass Effect Fanon.--Station7 (Talk) 19:05, May 21, 2010 (UTC)
I have a question about your reviews on Dax Olesa Featured Nomination; How is it point of view if i said who it is (Despite the aid he gave the Empire, he still had his doubts about it.) (i also dont know how to reword those sentences)?--

(Have something to say?) 20:50, May 23, 2010 (UTC)
Council of Seers
Edit
Congratulations! You are now a member of the Council of Seers! =D - Brandon Rhea

(talk) 04:00, May 25, 2010 (UTC)
Nomination change
Edit
Hey. In the event that it affects the vote you've already cast, I just wanted to let you know that the nomination of Magnum Rockwater has been changed from a GAN to a FAN. - Brandon Rhea

(talk) 20:53, May 29, 2010 (UTC)
Re: Objections to Magnum Rockwater
Edit
I have yet to finish my review. I'll do so today. - Brandon Rhea

(talk) 21:30, June 14, 2010 (UTC)
Good article
Edit
- Brandon Rhea

(talk) 01:28, June 15, 2010 (UTC)
Thank you for editing the introduction! I love how you changed it to be more proper. Thank you! Thank you! --Larry Young (Talk) 22:53, July 19, 2010 (UTC)
Happy birthday!
Edit
Forgot to say happy birthday! I still got three minutes.

--Josh BenderTalk 06:57, July 29, 2010 (UTC)
Been awhile
Edit
Welcome back! - Brandon Rhea

(talk) 23:45, November 14, 2010 (UTC)
Quote of the Week
Edit
--Congradulations -_- Joe (Talk) (Contributions) (My novel) 23:58, January 30, 2011 (UTC)

--Congradulations (again) -_- Joe (Talk) (Contributions) (My novel) 21:23, February 11, 2011 (UTC)
User of the Month
Edit
Thanks for supporting your nomination. You—like all other voters—win this:

—TK-999

(Comm channel) (Campaign of conquest) 14:45, February 18, 2011 (UTC)
User of the Month
Edit
Hey BlueThunder, Thanks for supporting my nomination as User of the Month! It means a lot to me! --King of the Dugs (Blab with me) 15:16, March 9, 2011 (UTC)
Hi. I just wanted to let you know that a good article nomination you voted for, Acrolis, has been changed to a featured article nomination, and your vote has been moved along with it. - Brandon Rhea

(talk) 15:23, March 21, 2011 (UTC)
Hey there, mate. I should have done this much, much sooner, and for that I apologize; we need to talk about your FAN for Battle of Belaham so that we can iron out how it can be made even better. Ideally, we should do this over IRC, because I feel that it would be easier to convey intent and such. I would greatly appreciate it if you could contact me about this, because I would really hate to have your nomination stuck on the track for so long. Once again, please accept my apologies for having left things this late—I should have made the effort to contact you much earlier. GoodwoodDebating Society12,014 Edits 10:08, May 9, 2011 (UTC)
Pursuant to your response on the CS page, let's hope you get IRC (or some other chat medium) working soon. Suffice to say that this would be a lot easier to do in a one-to-one real-time chat. In the meantime, you could take a look at battle articles that are Good and/or Featured Articles themselves, both on Star Wars Fanon and over at Wookiepedia, and take a look at how the events are described. To be completely honest, I don't know how to explain what can be done to improve the article's prose and overall quality over an objections page—trust me, I take no delight in stalling a nomination and this entire process has me feeling rather like a heel. Anyway, I hope you can get onto IRC soon; if not, you could always ask me via my talk page for any general advice on how to write battle articles. GoodwoodDebating Society12,014 Edits 20:25, June 15, 2011 (UTC)
FA: Battle of Belaham
Edit
- Brandon Rhea

(talk) 23:59, June 15, 2011 (UTC)
To have a free IRC that does not need downloading (Web IRC) visit this: [webchat.freenode.net/]. The old IRC here was disabled.-I'm the Chosen OneYou must see it... 00:53, June 16, 2011 (UTC)
Okay Ill split them up. sorry for the confusion.—Unsigned comment by Jacob Graeff (talk • contribs). Please sign your posts with ~~~~!
Thanks for Your Edit
Edit
Hey Bluethunder213 Thanks for Your Edit on Padme Skywalker But I Need Someone to Edit Her Personality and traits & Powers and abilities --MikaShion (Talk) 19:18, July 6, 2011 (UTC)
Under the bus
Edit
Sorry for doing that in the seers nom.-I'm the Chosen OneYou must see it... 00:18, July 9, 2011 (UTC)
Re: FA Darth Ximus
Edit
Yeah. Thanks.--SavageOpress1138 Help you I can, yes 17:59, July 10, 2011 (UTC)
RE:Story
Edit
Isn't that what I did? I'm sorry. I'm bad with these machines. Then again, if one of them blew up (literally) for no reason around you, you would be bad with them too. True story.Gnost-Dural | Hands off the holocrons, THEY'RE MINE!! 19:44, July 12, 2011 (UTC)
Good Article: Belaham
Edit
--D.W. (talk) 20:27, July 12, 2011 (UTC)
Dama Lenuke image
Edit
How did you shrink it? I have maybe one and a half dozen more images to upload, and I can't figure out how I'm supposed to resize them.The one and only! A trial of getting old, this is: remembering which thing one has said into which young ears. 17:47, July 19, 2011 (UTC)
Re: Neal Suntry
Edit
I'm aware of that. I've just been very busy. I hope to get to it today. - Brandon Rhea

(talk) 18:28, July 21, 2011 (UTC)
FA: Maynus
Edit
- Brandon Rhea

(talk) 23:41, July 25, 2011 (UTC)
happy birthday!
Edit
Happy birthday!--Josh Benderщ(゚Д゚щ) 21:15, July 28, 2011 (UTC)
They say its ya birthday, well, happy birthday to you.

I'm the Chosen One

21:30, July 28, 2011 (UTC)
Congrats
Edit
Hey congratulations on being the user of the month! --MtxDevin (Talk) 23:57, August 7, 2011 (UTC)
GA Louis Ottug
Edit
– Savage1138 14:48, September 27, 2011 (UTC)
Mass Effect Fanon
Edit
Due to your inactivity over at MEFW, I have sent a request to formally adopt it. For the sake of the wiki, let's not have a repeat of what happened the last time someone talked about adoption. I'll let you retain an adminship, but the wiki needs someone dependable leading it, and quite frankly, that's no longer you. -- Gnostic (Talk) 16:55, November 14, 2011 (UTC)
Special invitation for Bluethunder213!
Edit
Hey, you! Yes, you!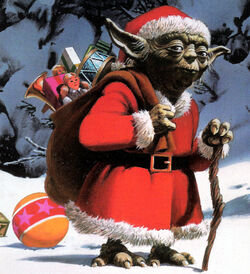 You're cordially invited to the 7th Annual Wiki Awards on the Star Wars Fanon Wiki! Come nominate, procrastinate, marinate, and pontificate over the best and brightest of the community's offerings with us! Sample the choicest works with your critical eye (monocle sold separately) and submit your own works for a chance to be enshrined in the annals of Star Wars Fanon history. You might write whatever you want to because it's fun, but getting shiny awards and bragging rights doesn't hurt either, right? We didn't think so.
Don't force yourself into exile, or look for alternative activities this winter. Whether your work is one of the myriad incarnations of Revan, a Sith Lord with a hard-to-pronounce name, or some random teenager's pet pittin, you'll find an entry where it belongs. (Editor's note: "Best Incarnation of Revan" and "Best Hard-To-Pronounce-Sith" did not make the categories list this year.) It's time to break out the ancient Sith armor and capes, the dress uniforms for every soldier, and something to catch the eye for every pretty lass. And did I mention our sponsors include Sarth's Darths, provider of the finest black capes in the galaxy? Join our star-crossed, er…star-studded collection of Star Wars Fanon administrators including Brandon Rhea, Goodwood, and Trak Nar as we celebrate the individualism and creativity on this wiki. And if you thought this announcement was cheesy, you ain't seen nothing yet. (Consider this a warning to those, like Fiolli, who are lactose intolerant.)
So fire up the hyperdrive, hope it doesn't catapult you a few millennia forwards or backwards in time, and head on over to the Seventh Wiki Awards. We'd love for you to nominate deserving works (including yours!) and help us choose the best entries for this year! We can't pick between all the entries without you! And if you see any other special snowflakes who need invited to the extravaganza, just slap this message on their talk page to spread some holiday cheer… or something.
So from two folks who've contributed far more at Wookieepedia than here, who habitually bring you either terrible puns or delicious pasta, please accept our sincerest invitation to the Seventh Wiki Awards. And remember, we're doing this all for the community, because that's what really matters on this wiki. Right? Yeah…
—Atarumaster88, 7WA cohost, general procrastinator, occasional writer, and constant instigator
—Fiolli, 7WA cohost, professor, silent contributor, and master of several fine culinary arts
Yuuzhan'rarr
Edit
Could you re-review Yuuzhan'rarr, this time for FAN?--VGP

COMMLINK 02:12, February 17, 2012 (UTC)
Eighth Wiki Awards
Edit
Hello! You're receiving this message because you were an editor here on Star Wars Fanon in 2012. Did you know that we're currently holding our eighth annual Star Wars Fanon Wiki Awards? In the wiki awards, you can nominate your favorite articles—written by you or another user—for any of the categories on the page. If you're interested in bragging rights, head on over to the Eighth Wiki Awards and nominate your favorite articles through January 31st. If you have any questions, feel free to contact the award hosts, Brandon Rhea and Trak Nar. We look forward to seeing your nominees!