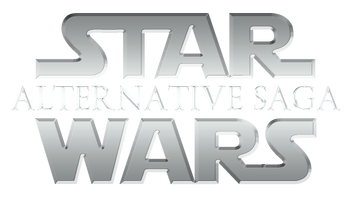 Happy 2012!
A new year brings a new update for the ever-spoken of but rarely seen Star Wars: Episode I - The Chosen One. I won't say much, as most of what I'm willing to reveal thus far can be found in my previous update, but I am moving full steam ahead on it. In the last three days alone, I've written about thirty pages and, by extension, completed three new chapters of the book.
Someone said to me last night, "Man you've been on a roll. Where's all this coming from?" That's a good question. Perhaps I suddenly found a creative spark. Given this is 2012 and there are countless doomsday prophecies about December 21st, maybe I finally feel the fires of Armageddon licking at my feet and I want to make good on my promise to finish the book before the Apocalypse.
In any event, I plan to keep pushing ahead and getting more of this done. I have no idea when I'll finish it, nor have I decided if I'm going to release it bit by bit or if I'll release it all at once. I did, however, want to give you this update so you know that I haven't given up on it.
Other Updates
In addition to The Chosen One, I also have two other projects I'm currently working on for the Alternative Saga. They're slow going at this point, and I'm working on them with co-authors, but I hope to be able to speak more about those soon. Stay tuned!
Until next time,
Ad blocker interference detected!
Wikia is a free-to-use site that makes money from advertising. We have a modified experience for viewers using ad blockers

Wikia is not accessible if you've made further modifications. Remove the custom ad blocker rule(s) and the page will load as expected.