Comments

9
Solus' Artwork Mistaken for the Real Thing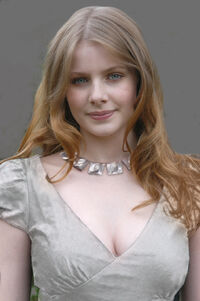 One of our very own administrators and artists, Solus, has had her art mistaken for the real thing. A few years ago, I (along with CurrentBigThing) chose actress Rachel Hurd-Wood as the likeness for Princess Leia in the Alternative Star Wars Saga. You can see that Princess Leia article here, and you can see the image of her off to the right. The image was based on a stock photo of the actress. Using that photo, Solus turned the dress silver and added the necklace. I requested this because I wanted her to have a similar costume to what the character wore in Star Wars Episode IV: A New Hope. That led to the image you see here.
Recently, it's been rumored that Rachel Hurd-Wood went in to read for a role in Star Wars Episode VII, so this rumor has been making the news rounds over the last few days. One of the sites reporting on it, Bleeding Cool (their article is here), used this very image in their story. I told Solus about this, and, rather being annoyed, she took it quite well.
"My artwork's been mistaken for the real thing...I'VE MADE IT!!!!" she exclaimed. "The photoshopping on that one wasn't even one of my /good/ ones! I mean, lookit! The [background] still shows under her arm! That's not even counting the artifacts!!"
It's always nice to see when people's art is appreciated!