Darth Depressis
Biographical information
Homeworld

Earth

Born

07/30/1984

Physical description
Species

Human

Gender

Male

Hair color

Blonde

Eye color

Blue

Chronological and political information

I've been involved with the fanon wiki for quite sometime, but never really fell in love with it. anyways i'm the creator of the Sequel Trilogy Photo-Novel series and i'm the current Head of PNN - Photo-Novel News and i'm in the process of creating my own non-starwars related animated series: Stir The Beans. I am also one of the Bureaucrats of the Photo-Novel wiki.
---
Pages i've created
Edit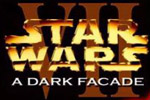 ---
Star Wars: An Idealistic Crusade on Sandtroopers
Star Wars: An Idealistic Crusade on Yakface
Star Wars: An Idealistic Crusade on Rebelscum
Star Wars: An Idealistic Crusade on JediDefender
Star Wars: An Idealistic Crusade on JoeCustoms
Star Wars: An Idealistic Crusade on Echobase
Star Wars: An Idealistic Crusade on Coreplanets
---
---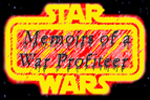 Pilot Episode:
Memoirs of a War Profiteer on Sandtrooper
Memoirs of a War Profiteer on Yakface
Memoirs of a War Profiteer on Jedi Defender
Memoirs of a War Profiteer on CorePlanets
Memoirs of a War Profiteer on Rebelscum
Memoirs of a War Profiteer on Echo Base Forums
Memoirs of a War Profiteer on JoeCustoms
Episode 1: Quadracross:
Memoirs of a War Profiteer on Sandtrooper
Memoirs of a War Profiteer on Yakface
Memoirs of a War Profiteer on Jedi Defender
Memoirs of a War Profiteer on CorePlanets
Memoirs of a War Profiteer on Rebelscum
Memoirs of a War Profiteer on Echo Base Forums
Memoirs of a War Profiteer on JoeCustoms
---